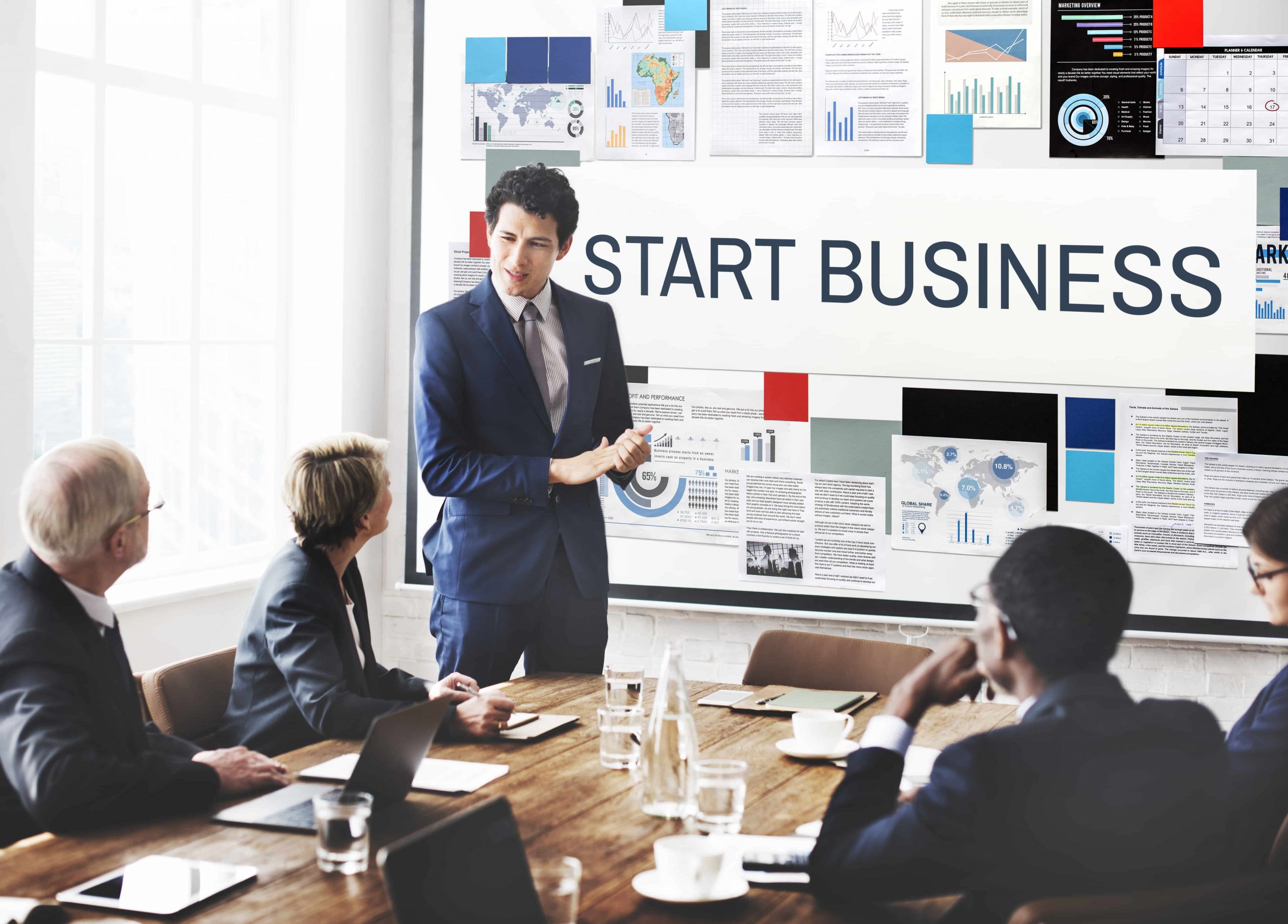 A Step-by-Step Guide to Starting a Business
Launching a business seems as exciting as it is risky. According to Trading Economics research, 14,500 U.S. companies could file for bankruptcy by the end of this year. In 2023, that number is expected to climb to 21,000 filings altogether. Companies go bankrupt for several reasons: debts, lousy management, improper business strategy, etc. If you dream of becoming an entrepreneur but don't know where to start, this article is for you. Here are 10 steps to starting a business that will help you succeed.
1. Look for a Business Idea
What do you need to start a business? A business idea, of course. Think about what value you can bring to the world. How will your company benefit from others? What will be its competitive advantage? To find the answer, choose your niche and conduct a market analysis. Study your potential competitors, and compare their weaknesses and strengths. Think about what your competitors lack and propose a better alternative. This approach will help you avoid many mistakes and stand out from the rest.
2. Write a Business Plan
At this stage, you need to collect and describe all the requirements for starting a business. Your business plan must include:
Brand naming and its characteristics
Market and competitor analysis
Financial plan
Marketing plan
Logistics plan
Target audience analysis
Description of your product (or service)
Management and organization plan
Write your business plan responsibly. To reduce errors, we recommend using automated tools. For example, a free budget online planner will help you make financial estimates.
3. Get Funds for Your Business
How to start a business from scratch without seed money? Well, you need to find it. You can get a loan from a bank, but remember to have a good credit history. Otherwise, private investors can be a source of funds. You can also apply for a business grant from the government or raise an amount on crowdfunding platforms.
4. Choose a Legal Structure for Your Business
Study how to open a business depending on its structure. This is an essential step because the type of business structure determines the taxation, the level of legal protection, and liability. Conditions may vary from state to state, but the basic business structures are:
Sole proprietorship. This model is ideal for sole proprietors who run their businesses alone. This is the least expensive business structure that allows you to hire employees with an employer identification number.
Corporation. This is an equity type of company management in which each stakeholder has a share. In this case, the owners pay tax separately from the company.
Limited liability company. An LLC is a common legal entity across the U. S. This business structure can be run by one or more individuals. In case of legal claims against the business, the owner is not financially responsible.
5. Get State and Federal Tax IDs
An Employer Identification Number equals a Social Security number for your company. EIN is needed for tax payments, credit approval, and legal protection. Before the legal process, we recommend consulting a tax professional. The expert will explain the basic principles and suggest the best ways to start a business.
6. Obtain Business Permits and Licenses
Now that you know how to start a company, you must get the required permits and licenses. The legal aspects may differ from state to state. Learn the state, federal, and local requirements before launching a new company. Remember to get additional permissions based on your industry.
7. Open a Bank Account for Your Business
The next step in building business is opening a dedicated bank account. This will separate corporate finances from personal funds. As a result, it will ease managing your company budget, paying taxes, and making day-to-day transactions.
8. Purchase Business Insurance
Insurance is one of the main items on the checklist for opening a business. It is necessary to protect interpreters from hazards and accidents. We all hope for the best, but practice shows that you must be prepared for anything. You can choose from different packages, such as:
Liability insurance
Property and vehicle insurance
Employee compensation insurance
Product liability insurance
Umbrella insurance
Business interruption insurance
9. Choose Your Software
Entrepreneurs can face an overwhelming amount of paperwork. The right software can help automate business processes. It can save you time and money and reduce mistakes. Automated tools will help you optimize:
Invoicing
Mailing
Project management
Financial management is worth highlighting separately. An automated accounting system can be connected to process, record, and account transactions. This tool has proven useful but remains prohibitively expensive for beginning entrepreneurs. In this case, the expense tracking app from Saldo Finance can be a worthy alternative. It will become an irreplaceable assistant for corporate finance management and budget planning. The program will help to analyze incomes and expenses and will be helpful in financial audits.
10. Build Your Team
Behind every successful company, there are people. To grow your business, you must build a team of like-minded and motivated individuals around you. Form precise requirements for candidates and organize the recruiting process. Don't get nervous if you can't close a position quickly. Remember that finding that one and only employee can take up to several months. Don't stop until you realize you've formed the perfect team. Then everyone will work toward a significant result.
Yes, starting your own business seems difficult and anxious at first. But don't be afraid. With our fruitful tips on how to start a small business, you can easily bypass the pitfalls and build the company you've always dreamed of.
You May Also Like
Any activity requires investment. Before investing in a business, you should understand how long it…

Small Business Bookkeeping Tips: What Is It and How It Works The main difficulty of…

Investment Strategies for Building Long-Term Wealth Long-term planning is a competent approach to the formation…